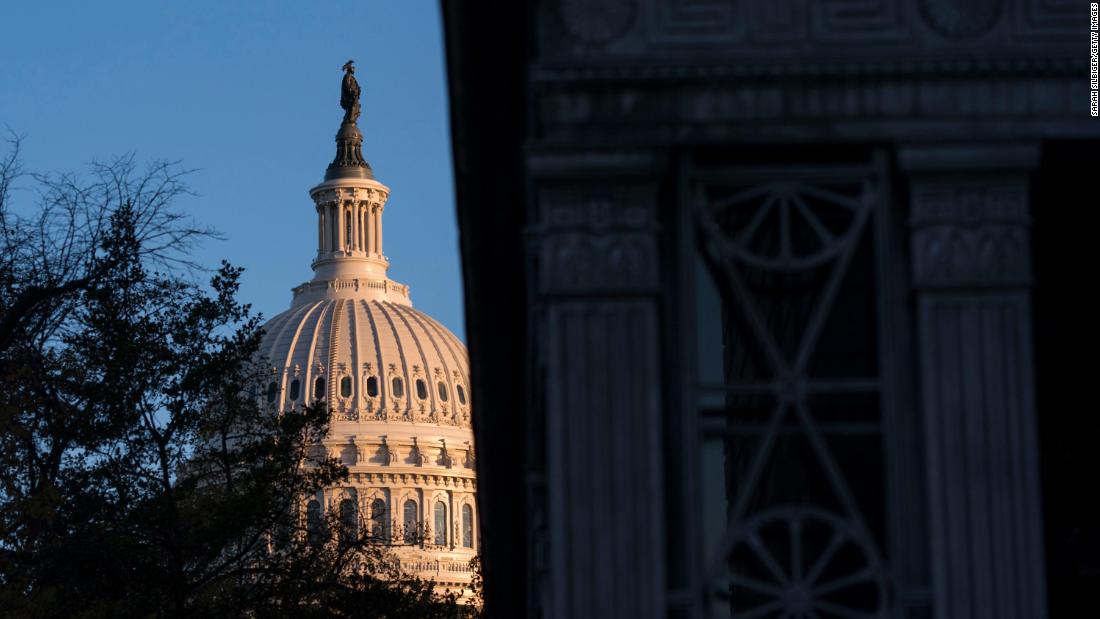 Washington (CNN)A US diplomat who overheard President Donald Trump ask the US Ambassador to the EU about the status of "investigations" during a cellphone conversation in a Kiev restaurant is set to appear before the House impeachment inquiry behind closed doors on Friday.
Taylor did not name Holmes, but sources tell CNN that he is the member of the embassy staff Taylor was referencing.
Holmes is a career foreign service officer who arrived in Ukraine in 2017, according to a source who knows him and describes him as a "sharp guy." He joined the foreign service in 2002, according to the American Foreign Service Association, and has previously served in Kabul, New Delhi, Kosovo, Bogota, Moscow and Kosovo.
Holmes has also served as a special assistant for South and Central Asia to former Under Secretary of State for Political Affairs Bill Burns and spent time on the National Security Council staff at the White House as director for Afghanistan from 2011 to 2012.
"He is a decent guy and a smart, competent foreign service officer," said a second source who has worked on US policy in Ukraine and knows Holmes.
Political specialist
As political counselor, his main job is to determine what is going on in Ukrainian politics.
Holmes often accompanied top US officials to meetings with Ukrainians as the note-taker in the last few years. It would not be unusual for him to accompany Sondland to these meetings, or for the two grab a meal in-between or after, the second source said.
Taylor laid out what he was told of the conversation between Sondland and Trump during his open testimony on Wednesday. He explained that it took place on July 26th at a restaurant in Kiev, after Sondland met with a top Ukrainian official.
"The member of my staff could hear President Trump on the phone, asking Ambassador Sondland about 'the investigations,'" Taylor said in his opening statement. "Ambassador Sondland told President Trump that the Ukrainians were ready to move forward."
Taylor said that after the call, the staff member asked Sondland what Trump "thought about Ukraine."
"Ambassador Sondland responded that President Trump cares more about the investigations of Biden, which Giuliani was pressing for," Taylor said adding he had learned about the overhead conversation on Friday and hadn't been aware of the conversation when he gave his deposition in October.
House Intelligence Chairman Adam Schiff, a California Democrat, asked Taylor if Sondland's statement meant that Trump cared more about the investigations "than he does about Ukraine?"
"Yes, sir," Taylor responded.
It remains unclear why this conversation, which draws Trump more directly to the center of the impeachment probe, is just now coming to the fore.
A new revelation
Multiple sources, who have worked on Ukraine policy during the Trump administration, had not heard about the call that Holmes allegedly overheard, and only learned about it yesterday.
Sondland's conversation with Trump was "not good judgement" in that it was in a public place and over a cell phone, the second source said, but added that they were not surprised.
Sondland is known among his colleagues or referencing his conversations with the President, or his plans to call the president.
Sondland previously told lawmakers that he learned that Zelensky would have to make a public statement announcing investigations that would politically benefit Trump, in order to get the security assistance lifted.
He said "I do not specifically recall" how he learned of that link, in the amended portion of the testimony that he provided to congress.
Sondland will speak to lawmakers, and the American public, in open testimony next week.
Trump told reporters during a press conference with the Turkish President Erdogan on Wednesday afternoon that he did not know anything about the phone call with Sondland that Taylor referenced in his testimony.
According to the second source, Holmes never demonstrated any political leaning while they worked together.
"That is the thing about foreign service officers, they have their own views, but it's kind of irrelevant because it doesn't impact what they do," the second source said.
Holmes is the recipient of nine Department of State Superior Honor Awards. In 2014, he received an award for dissent as a mid-level foreign service officer, in which he urged a more strategic approach to South Asia policy.
At the time, an Office of the Special Representative for Afghanistan and Pakistan handled policy for the region as well as the State Department's Bureau of Central and South Asian Affairs.
Holmes wrote a memo detailing his opinion that the division "hindered our diplomatic effectiveness," according to AFSA. The memo then led the State Department to reconsider their approach to the region.
Original Article : HERE ; The Ultimate Survival Food: The Lost Ways
Top Rated Products
The eBook 'How to Start a Freelance Copywriting Business' enables you to gain all the tactics, strategies and knowledge developed [...]
Fulcrum is a truth monolith in an increasingly cleansed landscape of thought and speech. The newsletter has been a simple workarou[...]
Fulcrum is a truth monolith in an increasingly cleansed landscape of thought and speech. The newsletter has been a simple workarou[...]
The Ultimate Email Finder Search Service For Finding Email Addresses and Doing Reverse Email Searches. Our databases cover almost [...]
Easy to follow homemade BBQ smoker plans to build your own smoker this weekend. Complete with drawings, instructions, pictures and[...]
Easy to follow homemade BBQ smoker plans to build your own smoker this weekend. Complete with drawings, instructions, pictures and[...]