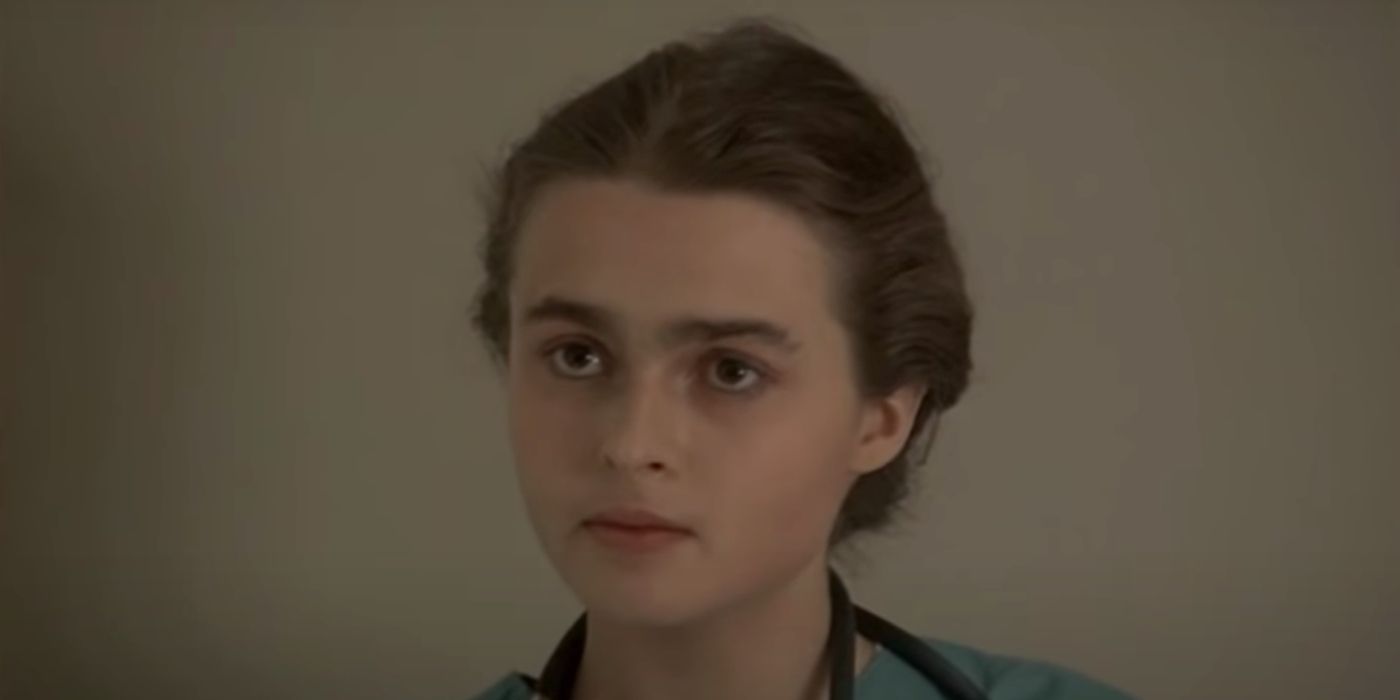 Here's Helena Bonham Carter's tragic character arc on Miami Vice explained. Director Michael Mann started his career writing for TV shows like Starsky & Hutch before moving behind the camera. His first theatrical feature Thief was released in 1981 and told the story of James Cann's expert safecracker and his quest to leave his past behind. Thief set the template for much of Mann's future work, and the themes he would return to again and again with the likes of Heat or Collateral.
He followed up Thief with a project that's very much an outlier in his career, which was 1983's The Keep. This is a gothic horror movie adapted from the novel of the same name, but while Mann set out to make an "adult fairytale," it suffered various production woes and Paramount brutally cut it down following bad test screenings; Mann has all but disowned the final movie, which has since attained a cult following. He moved back to TV to serve as executive producer on Miami Vice in 1984, which became one of the biggest shows of its era.
Related: Watchmen Ending Cliffhanger Definitively Explained
Miami Vice followed undercover Miami cops Crockett (Don Johnson, Watchmen) and Tubbs (Philip Michael Thomas), and it soon became famous for its use of style, color and music. It was way more cinematic than other police procedurals on TV at the time, with Mann playing a major role in shaping its look and tone. One of Helena Bonham Carter's (Fight Club) earliest roles was a two-episode stint on Miami Vice season 3 as Dr. Theresa Lyons, Crockett's girlfriend.
Theresa is first introduced in the Miami Vice episode "Duty And Honor," but she later takes center stage in "Theresa." While Crockett is madly in love with Theresa and is even planning to propose, he's blissfully unaware she's also a secret drug addict. She became addicted to painkillers following an injury, but when Crockett starts investing her drug dealer, she's blackmailed into giving up the location of an evidence locker or they'll expose her habit. After the evidence is destroyed, Crockett traces her connection and confronts her about her secret addiction.
Theresa later tries to commit suicide but Tubbs finds her in time and she recovers in hospital. Instead of proposing marriage, the episode ends with Crockett insisting she head to a special treatment center to work on her addiction. That's the last time Theresa was seen on Miami Vice but while she hopefully did make a full recovery, her medical career would likely be over.
Next: Colin Farrell Was Pranked With a Drug Deal Gone Wrong on Miami Vice
Read more: screenrant.com
Top Rated Products
A Genuine Manual With Detailed Step By Step Instructions On How To Beat The Game Of Blackjack. This Unique System Is Not Found In [...]
This Product Provides a List Of Micro Niche Keywords in a few clicks. They are presented in Excel and Adobe Format.[...]
This Product Provides a List Of Micro Niche Keywords in a few clicks. They are presented in Excel and Adobe Format.[...]
Youre about to learn three simple text messages that transform your phone into a magnet. Ill show you how to use these magnetic me[...]
Traffic Xtractor Ultimate Is Something That You'll Be Able To Finally Generate As Much Free Traffic As You Want, With A Few Clicks[...]
Traffic Xtractor Ultimate Is Something That You'll Be Able To Finally Generate As Much Free Traffic As You Want, With A Few Clicks[...]