Hundreds of migrants from Africa are stuck in Tapachula because of Mexicos willingness to bow to Trump and stem the flow of migrants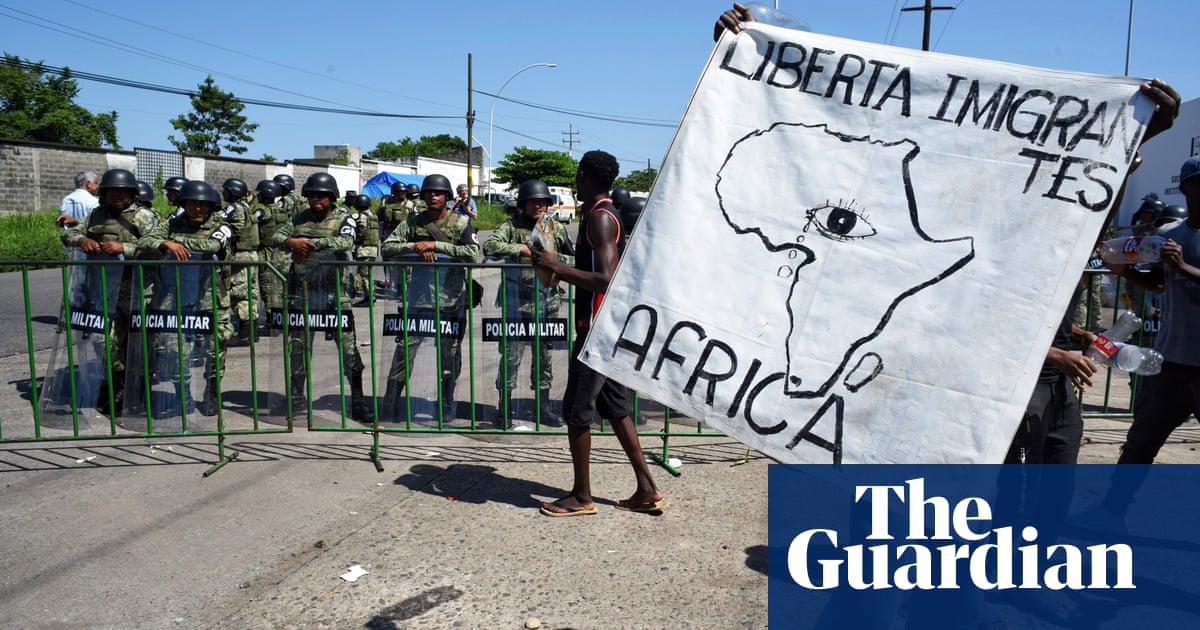 Neh knew she was taking a risk when she got involved with English-language activists in mostly-Francophone Cameroon.
She had no way of know that her decision would eventually force her to flee her country, fly halfway across the world and then set out on a 4,000-mile trek through dense jungle and across seven borders only to leave her stranded in southern Mexico, where her hopes of finding safety in the US were blocked by the Mexican governments efforts to placate Donald Trumps anti-migrant rage.
It is just too much, sobbed Neh,at a protest camp set up by migrants from across Africa outside the main immigration offices in the sweltering southern city of Tapachula. We thought our suffering was almost over. And now were stuck here, treated like the lowest citizens on earth.
Not that long ago, Neh worked as a microfinance officer and lived with her husband and three children in a small town in the West of Cameroon. Earlier this year, she joined a group campaigning for anglophone independence. She insists her activism was peaceful and that she never supported rebel groups, but amid spiralling violence, she was arrested, beaten, and raped by soldiers. One night, an officer took her from her cell and told her to start running. She imagined she was about to die but instead she ran into the arms of her husband who had paid a bribe for her freedom.
Hustled into hiding, Neh was then put on a plane to Quito where she joined the growing number of migrants from around the world using Ecuador as the jumping off point for the passage north.
The harrowing journey requires crossing the the lawless jungles of Darien Gap between Colombia and Panama, where migrants risk wild animals, raging rivers and predatory robbers .
For seven days, the 37-year-old hauled herself up and down mountain slopes, hanging on tree roots. Crossing a river, she was almost swept away by the current; an insect bite paralyzed her arm. And each day, her group passed the bloated and half-eaten corpses of others who had died on the same trail.
The next stage of her odyssey was more straightforward. With the help of bribes and official paperwork, Neh travelled by bus across Panama, Costa Rica, Nicaragua, Honduras and Guatemala. She began to dream of a new life in the US, reunited with the three children she had left behind.
And then, in Mexico, everything ground to an halt. She joined hundreds of migrants from Cameroon, the Democratic Republic of Congo, Angola, Eritrea, Mauritania, and a smattering of other African countries who are stuck in Tapachula because of Mexicos willingness to bow to Trump and stem the flow of migrants.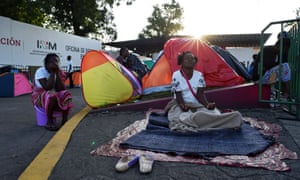 Original Article : HERE ; The Ultimate Survival Food: The Lost Ways
Top Rated Products
Memory Improvement Super-learning System using a ancient and modern mastery techniques to improve your memory beyond what you ever[...]
These quirky, illustrated quotes will take you to the magical world of wonderland. Use them in daily life to uplift your spirits a[...]
These quirky, illustrated quotes will take you to the magical world of wonderland. Use them in daily life to uplift your spirits a[...]
Learn to speak Jamaican from our audio lessons. Many of the words you find in the lessons are commonly used in Jamaica and in Jama[...]
Want to uninstall software easily and completely? Uninstall Tool,Uninstall software, remove software and uninstall programs in Win[...]
Want to uninstall software easily and completely? Uninstall Tool,Uninstall software, remove software and uninstall programs in Win[...]